Zambia's foremost disc jockey Vjeezy has release the official tracklist to his forthcoming Sophomore 2021 debut body of work called, "More Fire (Fuego Vol 2)," and the projects houses of 11 dope records, with at least more than 15 features, and 5 prominent record producer and sound engineers. The upcoming project will be the second of its kind.
Eye-catching names on the tracklist such as Zambia's top notch rappers Chef 187, Mic Burner, Macky 2, SlapDee, Tommy D, Jay Rox, Jae cash and singing sensational T-Sean and Elisha Long. The source boss also tagged along super talented songbird Bombshell who is the only female on the project. The production of this Sophomore project was handled by top raking sound engineer of the likes of MT, Koffi Mix, Reverb, Mohsin Malik and Miles Came Along.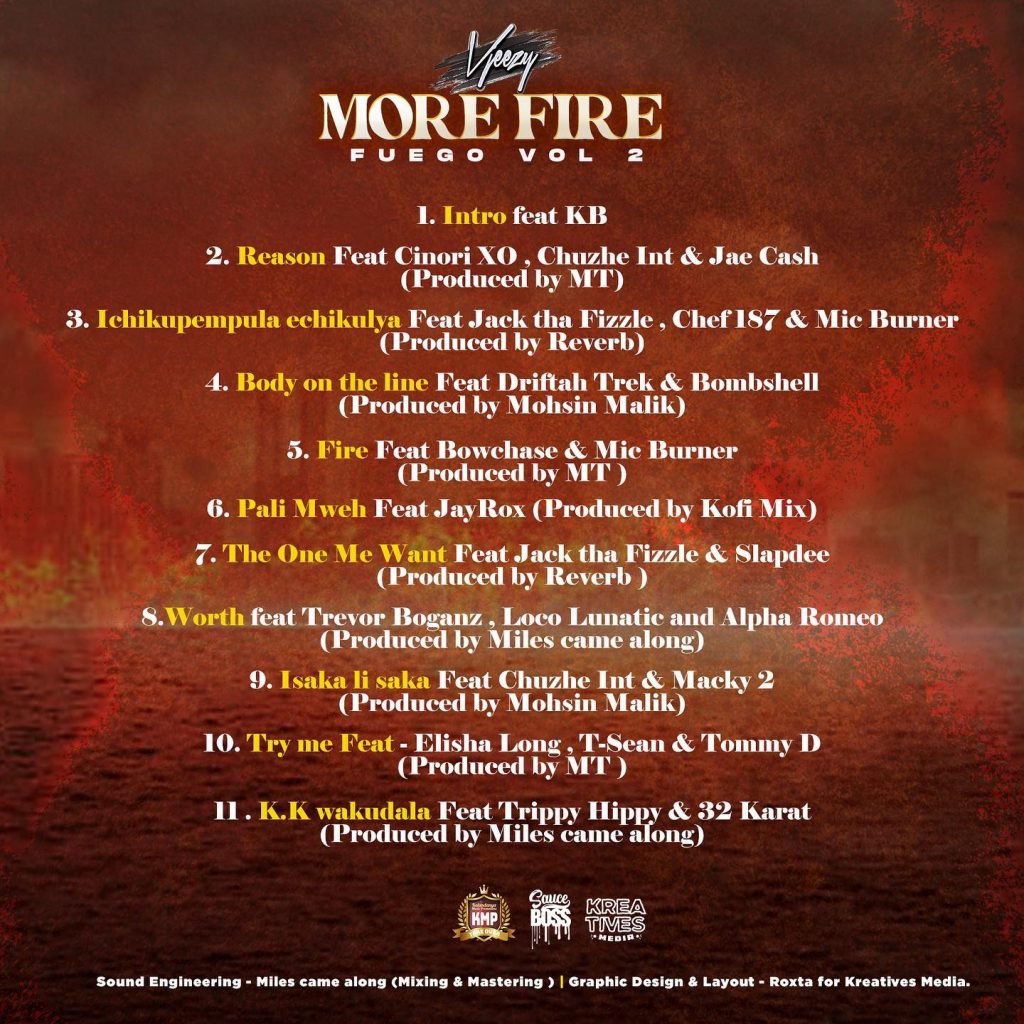 Fuego is a Spanish word which means "Fire" as well as "passion," among other uses. The English slang adoption of fuego perhaps started with a 2002 Malcolm in the Middle TV episode, "Cliques," which features a scene where Malcolm's friends express their attraction to female classmates by referring to them as "en fuego." Album drop on Thursday, the 18th of November 2021.
See post below!