Prominent Zambian Politician Sean E Tembo and Chisenga Aka Hip Hop Cri$i$ are among a number Zambian celebrities who have endorsed Macky 2's latest studio album "Olijaba" just a few hours after its release.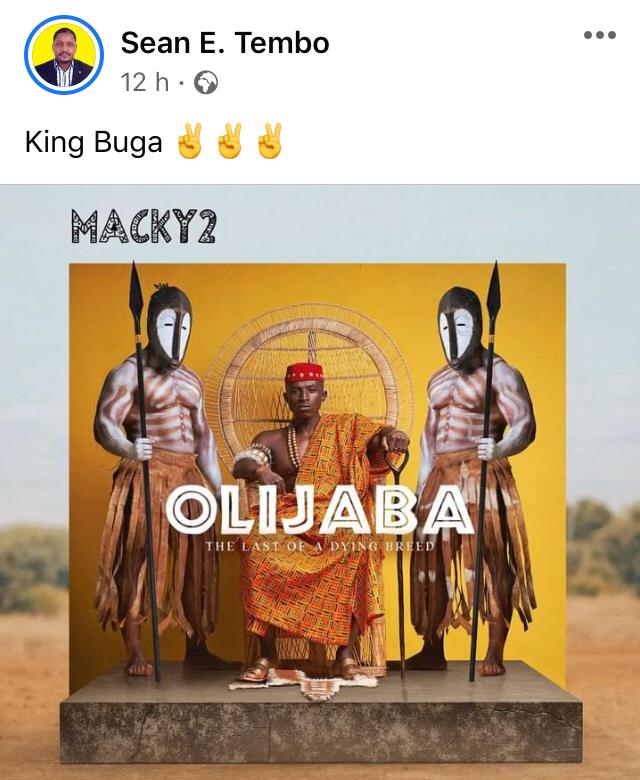 Check out some fresh #AfricanHipHop!
Out now!! @Macky2umupondo 🔥🔥🔥🔥 #Olijaba!!!! pic.twitter.com/3T3G3EzXKr

— CHISENGA (@hiphopcrisis) June 5, 2022
Initially "Olijaba was supposed to drop in October, 2021 unfortunately due to unforeseen circumstances the release date was put off. According to Macky 2 after this project he wishes to retire from active music.
The album is a Twelve (12) tracks project with features from artists like Chef 187, Towela Kaira, fjay, Slap Dee, Israel and Wezi.
This album does not only feature local acts but also international artists with the like of AKA and Harmonize.
Credit goes to the engineers of this project with the likes of FJay, Mag 44, Solomon Plate, T Sean, Elvis J, Drew made the beat, king Buga , Dj Dro and McKnight.
Olijaba is available exclusively on Boomplay.
Stream the album below: