Ndine Emma whos legal names are Emmanuel Phiri is a talented young stand up comedian straight out of high school. Many people watching his video skits on Social media have witnessed him coming up from a mere high school boy to an irresistible entertainer.
The Young talented comedian, Ndine Emma, was born in kabwe in a family of 5. Since childhood his jokes have always found a way to slap you with laughter even if you don't regularly laugh. Actually, his jokes were unavoidable even in class during his high school days.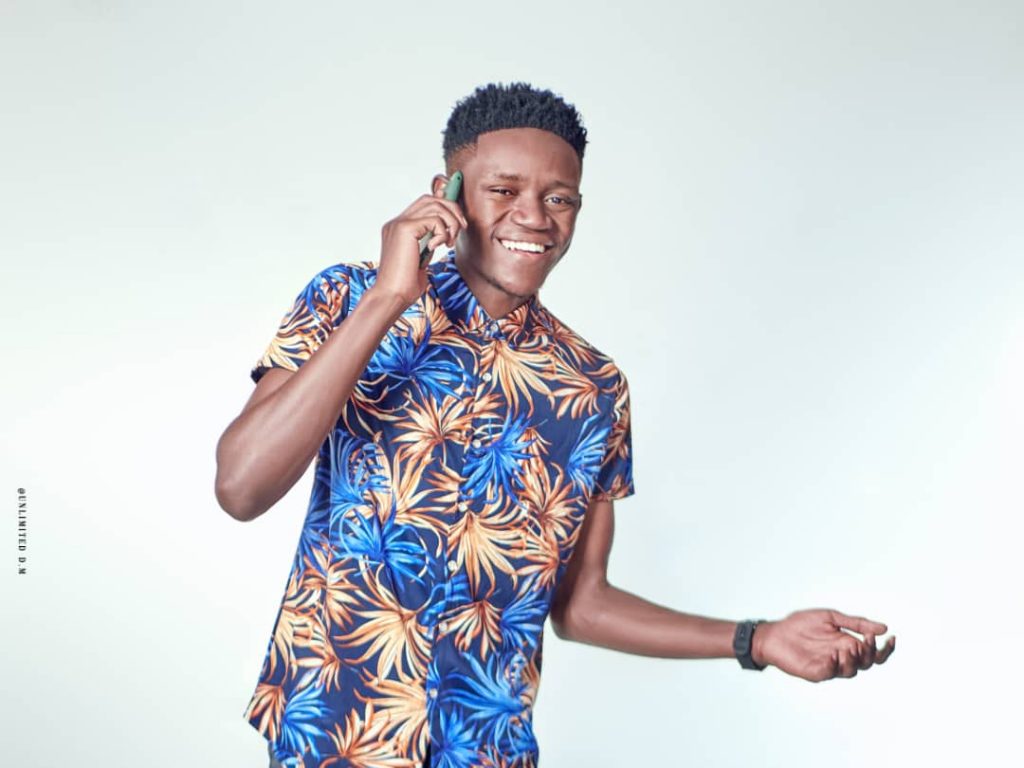 In 2021 during the lockdown, he made a video and shared with his friends. Surprisingly, in no time it was trending everywhere. Most Zambian Social Pages immediately began sharing his content, which led to his peers advising him to create his own Facebook page. When he created his Facebook page, it ended up having more than 15K Followers within 24hrs. This clearly indicated that his prowess to entertain people using his talent had won people's hearts and love.
He later went ahead to engage The Comedian Association of Zambia which at that time was organizing an event with K mobile in Ndola. The association welcomed him with open hands and accorded him his first stage performance to an audience of more than 250 People. At the same event, he performed alongside veterans of Comedy such as BOB Nkosha and Brighton Sinkala. His most watched video skits include BBC vs Zambian Journalist and that of Zambian songs can be used to get some truth of a lying person. Suffice to say most of his jokes have been characterized as Educative and Relatable by the Zambian audience.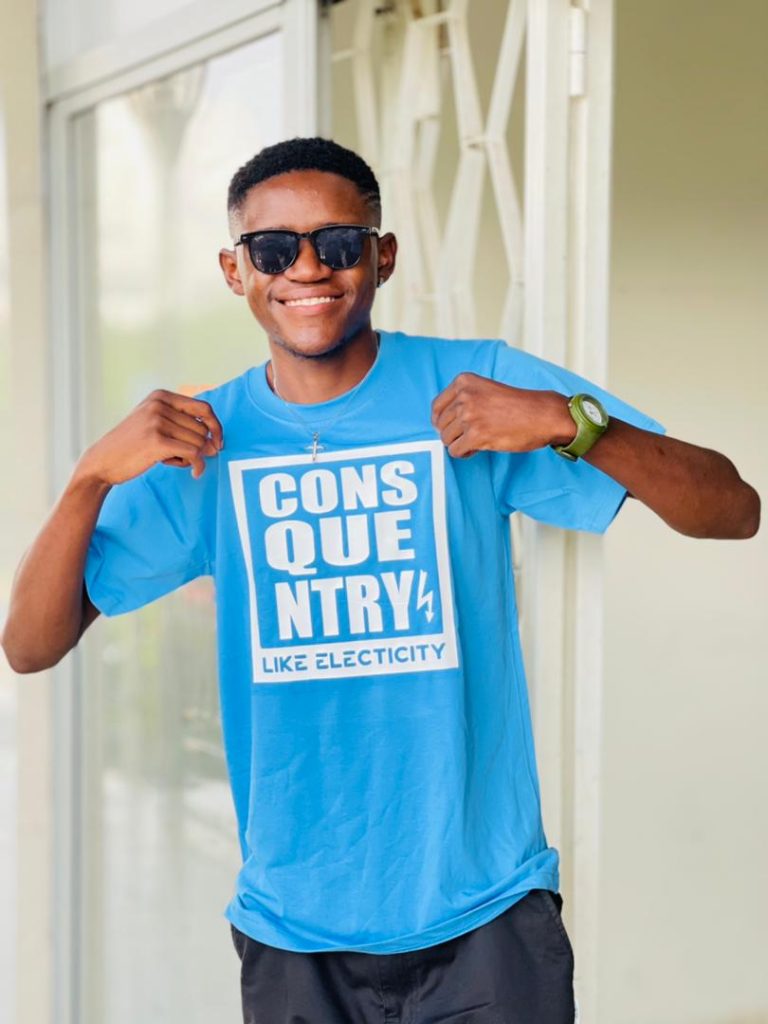 In November 2021 he was one of the opening acts for Ugandan Comedian Annie Kansime at ECL Mall In Kitwe. The audience was electrified as many Zambian comedians displayed their exceptional entertaining acumen of comedy and performed their jokes excellently.
When asked about the challenges the comedy protégé has faced in his career so far, Ndine Emma said, "Zambian Comedy Industry has many great Comedian and hence it is usually hard to sell one's image." He, however, noted that he is grateful for the support so far received and further asked Zambians to be buying tickets for comedy shows and continuously support local comedians.
According to him, it is not easy to make people laugh as it requires good observation skill. You need to make jokes using stories that feel relatable and seem real. So a comedian has to be open minded and intelligent to be a great entertainer.
Moreover, Ndine Emma is further asking the Government and private Sector to continue supporting local talent. "Comedy is a Gold mine and Zambia has a lot of it which can be exported". He emphasized.