Mampi Celebrated her birthday at an orphanage in Matero, Home of Merciful.
She then took to her social media page and wrote, "I must say I feel so fulfilled and refreshed,we shared some cloths, shoes,toys and enjoyed my birthday cake with the little angels."
She further notes that, "I also found out while I was there that there was a little boy who happened to be my birthday mate. Abraham is his name, such a cute boy. We cut the cake together and sang the birthday song, it was indeed a blessed and beautiful day. God you are so wonderful."
A few months ago Mampi teamed up with Albert Mukape of Salfra Creative MINDS to embarked on a journey with an initiative called "Every Child Needs a Light" on a mission to provide Portable Solar Lights to the school going children so that they should be able to study well at night in their homes.
On 22nd of March 2022, she took to social media to issue out a statement that they have at least visited a number of places since the inception of their journey, She went on to say that on 21st March 2022 they partnered with Total Energies Zambia and they visited Kampishi Primary School in Rufunsa District to give 100 school girls Chargeable and portable solar lights each to help them study.
In addition to the Solar Lights, they also donated sanitary pads and with the help of Dimd Group we have also managed to donate a number of bathing Soap and Lotion.
Mampi has been doing the most not only music wise but also the people in need especially the young boys and girls. She is truly the definition of a heroine.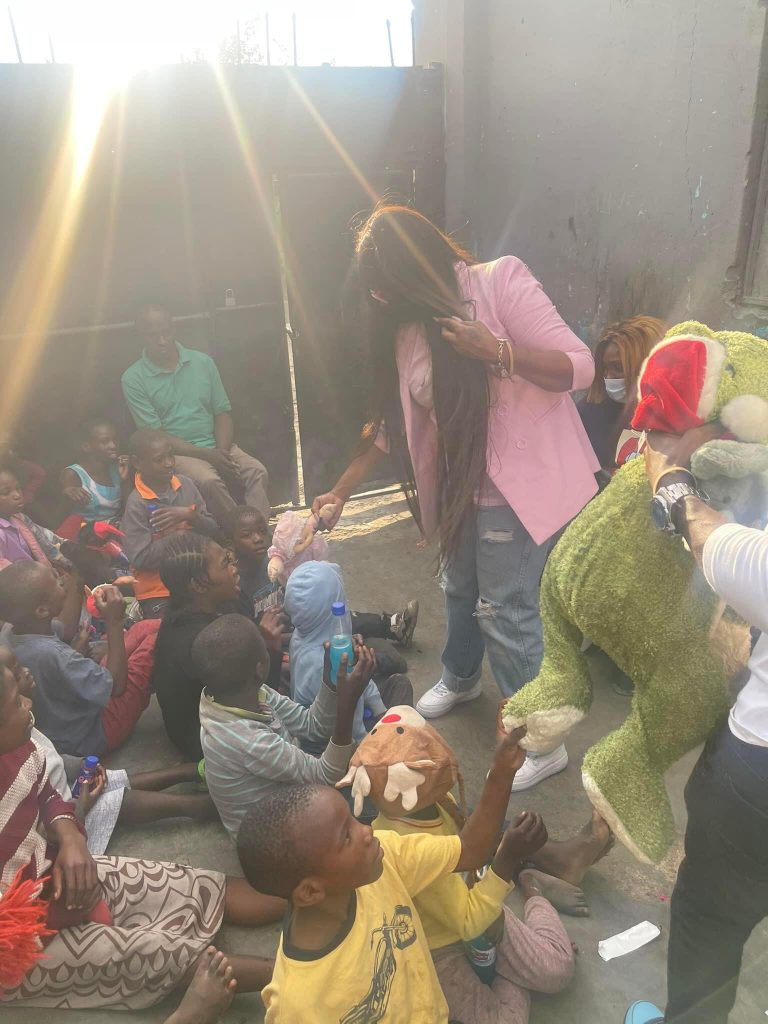 Picture Credits: Mampi via Facebook.