Zambian sensational male hotspur and Kalandanya music Promotion wonder kid Yo Maps has released his long-awaited full-length debut studio album, "Komando." The 13 packed album features Zambian top dogs of the likes Jay Rox, Chef 187, Tiye P Exile, Roberto, Mumba Yachi, Bobby East, Slapdee, Shenky Namadingo and Temi. The singer who broke out with his "Finally" song has made giant strides over the past years with many massive singles to his name.
The breakout act from Buga's talent incubator, Yo Maps has become one of Zambian music's brightest lights since dropping his debut single "Finally" in Summer 2019, topping charts across the Zed with an improbable run of smash hits back to back thus far. With lyrics that capture the innocence of young love and the sting of youthful heartbreak, the talented vocalist is at the forefront of a new wave of Zambian pop stars, having amassed over 18 million streams worldwide.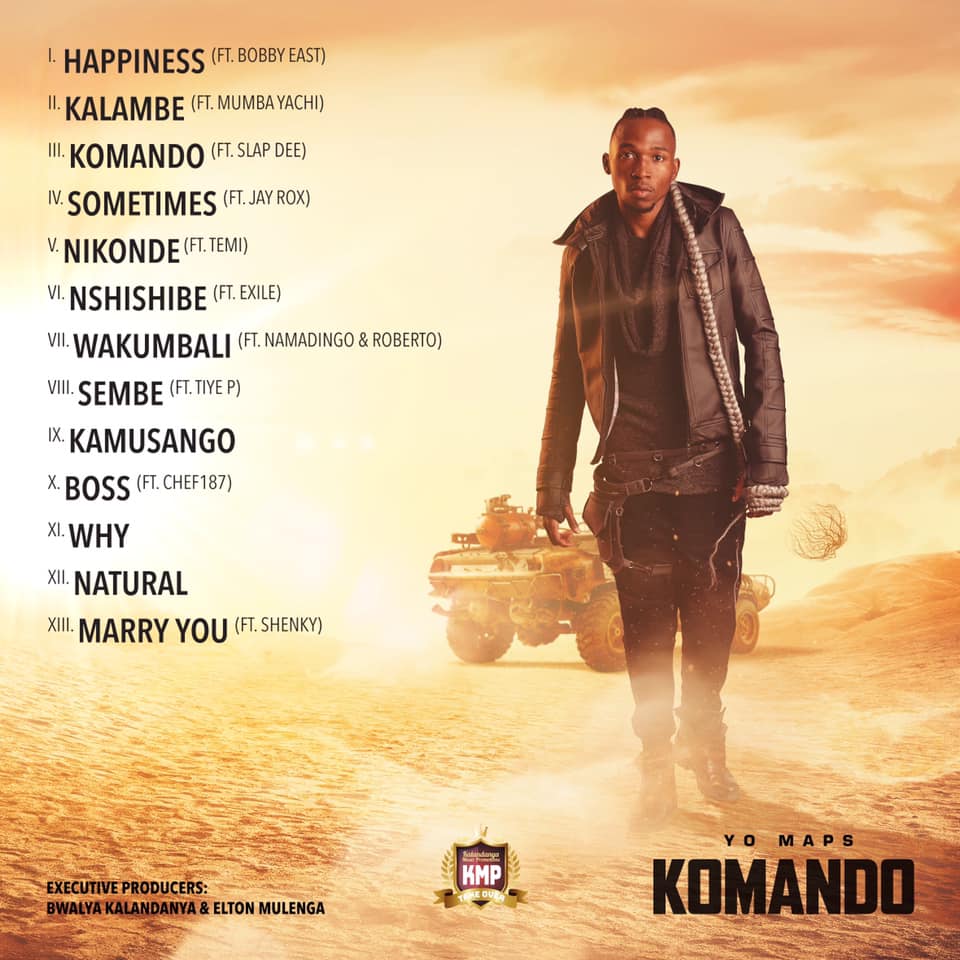 YO Maps is modern torch-bearer for highlife music, a sound with deep roots in the history of Zambian music. He is proud to invite you into the cave for his sophomore album Komando, an expansive journey through the rich sound of highlife and a heartfelt offering the brightest young talents.
Filled with a desire to make the kind of music that he grew up listening to, Maps has taken a journey to bring the sounds of the past into the future, positioning himself as a bridge between generations. The new project is not only a display of masterful musicianship, it is a vibrant representation of the singer's signature carefree approach to life, love, and everything he encounter along the way.
Stream the album below.