The Zambian music industry in the recent past has seen the emerging of new artists who tag themselves the "New wave" in terms of sound delivery and lingual in their lyrics.
Some Zambian new wave artists even say they are the missing key to taking Zambian music to the next level.
Today 22nd March,2022 , Switzerland based Zambian radio personality Miss Betty is quoted on Twitter saying "I'm failing to like 'The Zambian new wave' I find it extremely boring."
As a Zambian music follower do you agree or disagree with these sentiments by Miss Betty Boo?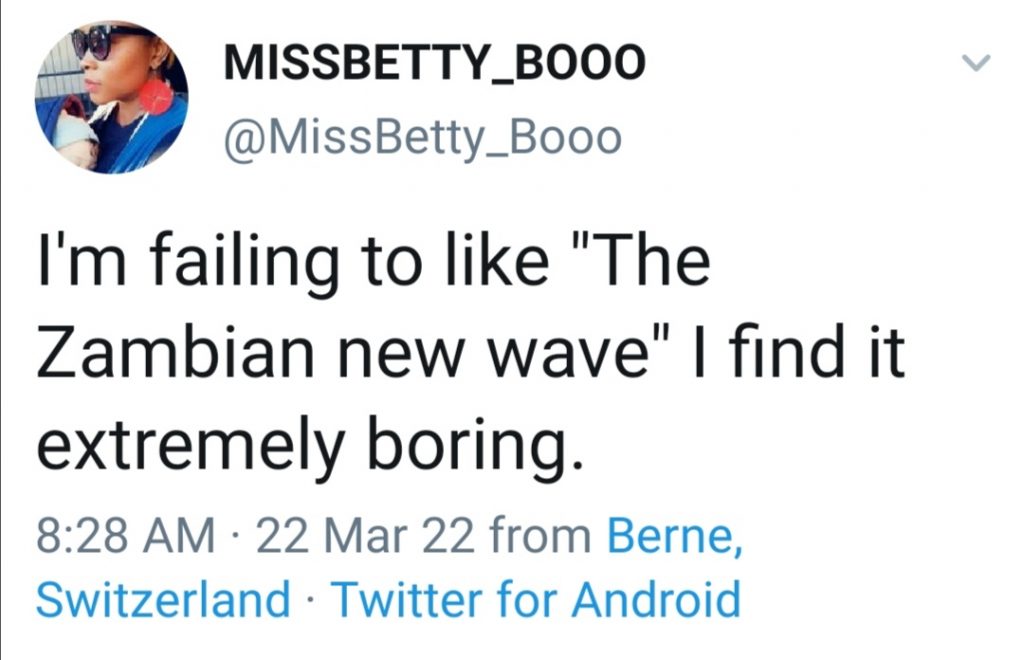 I'm failing to like "The Zambian new wave" I find it extremely boring.

— MISSBETTY_BOOO (@MissBetty_Booo) March 22, 2022