For the love of the entertainment industry and art the Zambian Musicians are set to contest in a football match with the Zambian Comedians. The Zambian musicians are optimistic and they think they will wallop the Comedians. This match will be played at fallsway arena in Lusaka this morning.
The starting line up for the musicians include the like of Abel C. Musuka, Daxon, Masaj, Chef 187, El Trizle, Kashman, Jumbe , Joe Crazy, B Flow , Moz B and RichBizzy as their goal keeper.
The Comedians on the other hand are using 3-5-2 formation with their starting elven logic , Jay Tony ,GC ,Josam , Kuno Nako,Zondi , Napsa, Kembya,Soko ,Lucky and Kwantuma as their goal keeper.
Who are you betting your money on?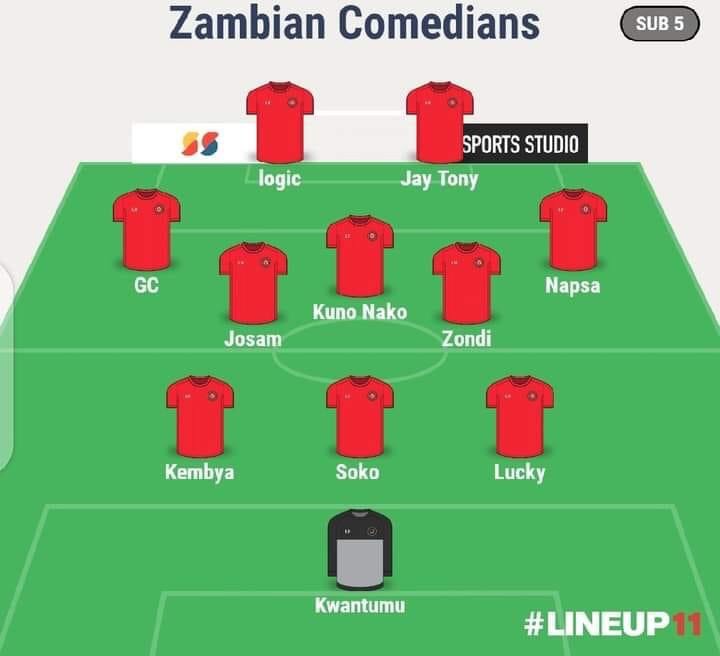 Pic Credit: GC Comedy