LUSAKA – The final weekend of April will be graced by Vodafone JUMP's musical events; which have been dubbed "All Out For Our Own". The events are set to rock Lusaka with the best music of today in two back-to- back concerts within the hip-hop and gospel genres.
The crème-de- la-crème of Zambian music were officially unveiled during a media breakfast with the 4G operator promising lively festivals that will host a profusion of some of Zambia's top mainstream and gospel performers in the iconic Vodafone Stadium – formerly known as Woodlands Stadium.
House Party hit-maker, Chefy 187 and hip-hop trailblazer, Slap Dee are geared to headline the "All Out For Hip Hop" show on April 27 th reinforced by a wealth of opening acts ranked in the upper echelons of Zambian hip-hop.
Meanwhile, Pompi, who will be launching his highly anticipated album "Become" at the All-Out concert and Ephraim, the Son of Africa, have been revealed as the headline acts for the "All Out For Gospel" event on April 28th.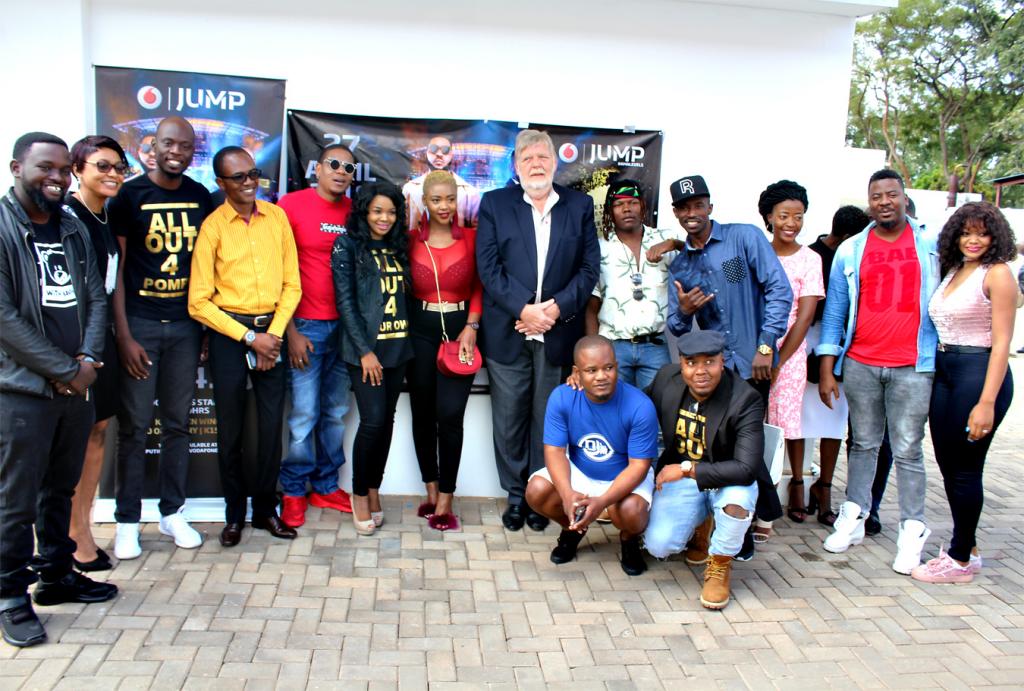 Speaking during the media breakfast, JUMP Director for Southern Africa, Mutale Kapaso said, "The All Out for Our Own concert is a demonstration of our continued investment in the Zambian youth – through education, entertainment and the arts. As an organisation, we recognize that we have a vital role in enabling the youth segment and this goes to the heart of all our Corporate Social Investment activities. "These events were conceptualized to change the narrative; to deliberately celebrate the overwhelming musical talent our country possesses. We guarantee our audience an unparalleled music experience, one that will forever be etched in the history of Zambian music," she said.
And TopStar Communications Company Ltd, who presented a cheque valued at K150,000 towards the events, noted that partnering with JUMP was an opportunity to contribute to the nation's youth agenda as it pertains to art and culture.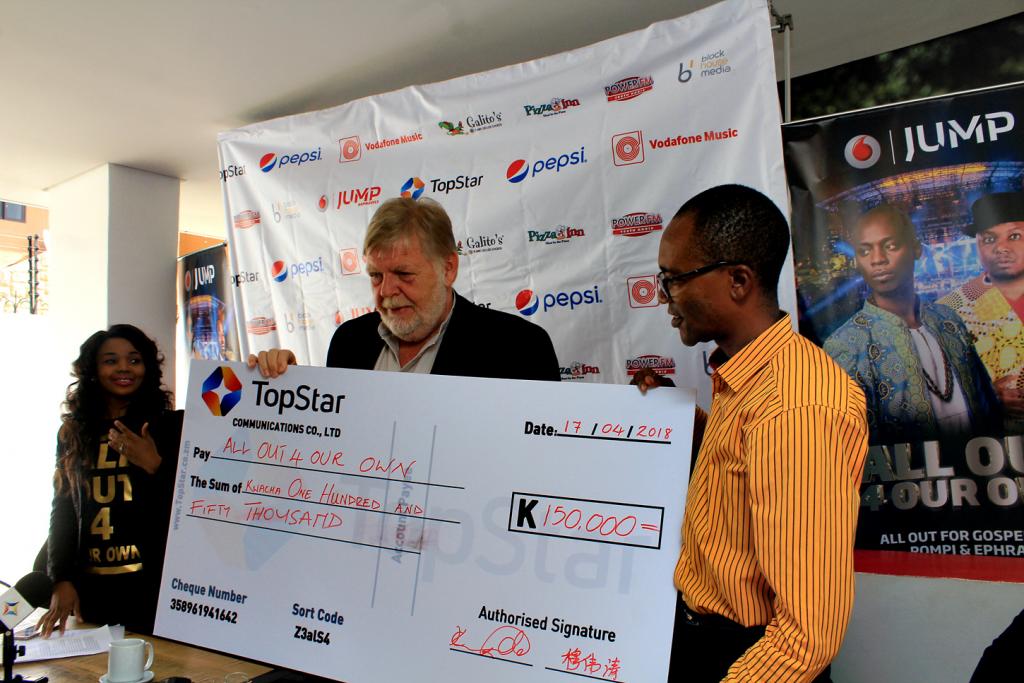 CEO Leo Liao said: "Partnering with Vodafone JUMP gives TopStar an opportunity to contribute to making young people speak for themselves, do great things and discover their talents. One of our exclusive channels is Fresh TV. Fresh TV shows the best of Zambia's music industry and has great programs about lifestyle targeting young people. Zambia is a great nation. It is also a young Nation. All Out For Our Own is a major music event but also a great way to promote Zambia to the world."