VH1'S  Basketball Wives LA show newbie, Angel Love has surprisingly and jokingly pounced at the Zambian female Rapper, Model and Actress "Bom$hell" for photoshop'ing her face of her body and replacing it with hers.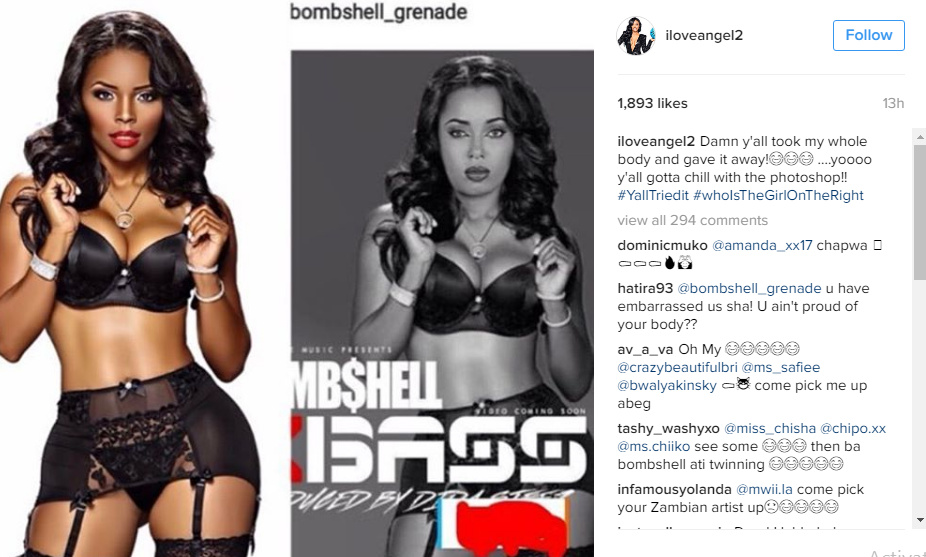 Barley 24 hours, on Bom$hell's instagram page – she shared the artwork for her forthcoming single entitled "XBass" and in a turn of events the USA based model "Angel Love" took a swift advantage of Bomb$hell's body improvised artwork and shared the shocking news to her 150k instagram followers and we are wondering how she found out in such a short period of time.
Bom$hell has not come out open on this news – so, its safe to wait and see how the story unfolds!!!