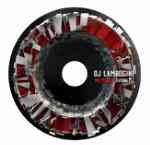 Over a Sample of Kanye West's Lamborghini Mercy, Loopy Music's DJ Lambogini shows No Mercy, putting together an abrasive anthem to herald her introduction into mainstream Nigerian music.
Produced by MI Abaga and L37 (for Lamp House Productions), the track is driven by banging kicks and a screaming guitar riff that drips of the sheer braggadocio and arrogance central to Hip hop.
Dj Lambo is the hottest DJ in Nigeria. Easily recognizable by her fiery red hair, she stands out by providing a memorable and entertaining show whenever she's on deck.
Dj Lambogini is the personal DJ to rapper MI Abaga and occasionally opens for Chocolate City's DJ Caise.
You know that spot in your heart you've been reserving for your favourite DJ?
She's here to take that.
Download Below:
No Mercy Ft. M.I
Download [5.4 MB]