Being Patriotic doesn't only mean being devoted to vigorously supporting your country and thinking it's the most perfect nation but it's actually by also gazing at it through the bird's eye, loving it and being optimistic in the long run of making it better. In the "Patriot Mixtape", Chanda Mbao gives us a creative, poetic, astute and brainy sermon on the above caption.
Today we are privileged to snow you with an insight of what we think of Chanda Mbao's latest studio effort – The Patriot Mixtape. Well, everyone wears a crown these days but we are out here unveiling the perfect fit.
On the first half of "The Patriot" masterpiece, Mbao brings forth an over-view of the project with accurate concerns on; Describing the patriotic composure, dishing out motivation to the hustlers, reminding them to perpetually keep on while detailing his musical journey back in the states via sharing a relevant relate-able story inspired by the events that took place while he was staying in a Miami based city with a track titled Vice City. A city known for drug business and crime, as well as the presence of new upper-class businesses and residents in the city, with some of them likely to be funded by the drug. Chanda also reminds the listeners on how much of an act he is with track number 05 titled How I Do It.
Before giving you admirable lyrical performances and historical bangers where he derives inspiration from Ngũgĩ wa Thiong'o and Karl Marx's books, Chanda Mbao changes the mood with two jubilating melodies centered on fun and loving namely I Just Want To featuring Scott and Who.
Each song on the tape effectively showcases his abilities as a non-comparable MC with a unique sight and singing abilities. Beyond reasonable doubt, "The Patriotic" is an impressive and an "Everyone must listen to" project.
Chanda Mbao is, but a special talent that always seems like he is on the brink of something massive, but doesn't quite connect with the masses focused on casual partying. Regardless, the Lusaka native sounds refreshed and poised for another strong run which leaves the music fans optimistic about his forthcoming LP.
TRACK LIST:
01. The Patriot ft Malz
02. Understand ft Ice Kid Low Key
03. Coming To America
04. Vice City
05. How I Do It
06. I Just Want To ft Scott
07. Who
08. Das Kapital
09. Get It ft Jedi
10. On & On ft Scott & Dj Cosmo
11. Fear ft Kalu Konga
12. Wave ft Scott
13. Gold Diggers
14. Brand New ft Malz
15. Selfish Remix ft F Jay, Scott, Blake & Vinny Boy
16. My Town Remix ft T Low, T Bwoy, Willz, Dj Cosmo & Petersen
You can buy the mixtape from either of the links below
Bandcamp: http://bit.ly/ThePatriotBandcamp
Mvesesani: http://bit.ly/ThePatriotMvesesani
iTunes: http://bit.ly/ThePatriotiTunes
Amazon: http://bit.ly/ThePatriotAmazon
Spotify: http://bit.ly/ThePatriotSpotify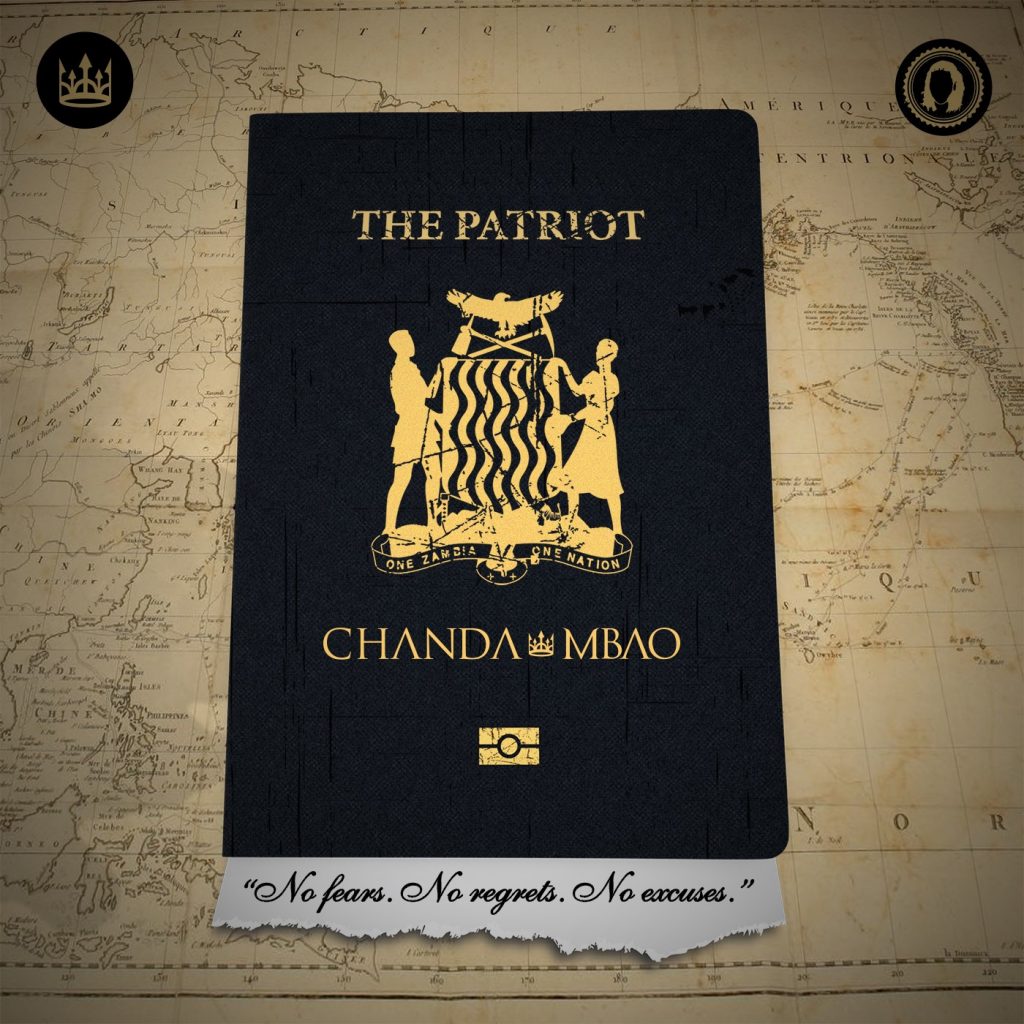 Aaron "Umusepela Crown" Mwelwa contributed to this article.