It was almost 6pm, the scorching sun was finally setting as the evening breeze crept through the hills around Mapili football pitch. When K'Chinga could barely feel his legs after a long day of soccer practice. Then here comes this guy from the finance department, dressed in an oversized suit and dusty shoes, dips his hands in his pocket, pulls out a K10 note and hands it to one of the senior players and says "this for your transport this week" pointing at 3 them. What this meant was that we were to share the K10 when transportation cost to and from home everyday was K8! Imagine how ridiculous. It was at that moment he said f*** it! I'm done with this football thing!
The Beginning
K'Chinga had joined a football club right after completing my high school and my father was in full support of him pursuing a career in soccer. He had seen him play a couple of times and believed in his potential.
One afternoon K'Chinga was setting the table for lunch as usually would, under the strict instructions of his mother who is very particular about how she wants things done. His father walked in with a gentleman he introduced to him as Gabriel Kunda, the owner of Afrisport Football Club. Afrisport was like the Ajax Amsterdam of Zambian football and had groomed and nurtured great young talent into exceptional players.
K'Chinga had a family friend who he once went to school with, Jacob Mulenga who was a product of Afrisport and made it to the national team and later went on to play in Europe. To put this into context, Jacob went straight from Mapili Grounds to France so imagine how gassed I was meeting "GK" as he wanted him to call him. This was a great step for what he wanted to achieve which was one day playing for my country and a top club in Europe.
The two spoke about him going to play for his club and how far we can take this football thing. he was so excited he got his soccer ball and went outside to show them flicks and tricks that he could do with a football. He said he remember his father teasing him about his body size as he was only 16 years old and very petit. GK laughed it off saying even Rainford Kalaba JR was equally as small when he first joined the club but later became club captain before moving on and playing internationally. He was grateful for the opportunity and knew it was time to be a legend.
K'Chinga officially joined the club and went for training every day except Monday which was their off day and weekends were game days.
Being the youngest at the club he had to put in extra work and was a regular in the reserve team. he would sometimes make it to the bench of the first team on game days but the coach never played him. As much as it would anger him at times, it was also his motivation to push even harder.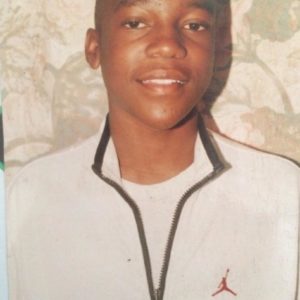 The Calling
May 29th 2007, He lost his dad and that took a toll on for as he wanted to pursue the soccer career and make him proud. The loss of "Chief" as we all fondly called him made him realise that regardless of whatever he achieved on the soccer field he would never be there physically to see it and celebrate with him. That feeling tormented him for months on that he began to skip practices and his work rate and enthusiasm all dropped.
As he went through my grief, he spent a lot of time writing poetry. This was a secret talent he discovered he had, while he was a member of the drama club back in high school where they would often perform poems and freestyle raps at school functions. It got to a point that before he completed high school, his best friend advised him to take music as a career instead of soccer even though he was a key player in the school soccer team.
So when he lost Chief he started to sway my energy towards poetry and music.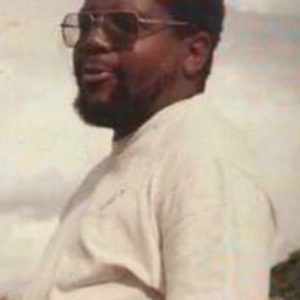 The Rapper
With this new found energy he started to participate in music competitions, won a talent search (rap competition) and the grand prize was a record deal at Roma Side Studios which was one of the biggest studios in the country! It was a dream come true for him. In his head he had arrived. About to blow…He was about to be a star! he remember the day he traveled from the Copperbelt to Lusaka, the whole way on the bus he wrote his raps and memorized the ones written before, all geared as he was going to record his album.
Unfortunately, that dream was short lived when after only recording four songs, TK who was head producer at the studio said the organizers of the event hadn't paid him so we have to cancel the deal. He was gutted! he still remembers 17-year-old himself crying himself to bed that night. He left Lusaka with his head down but not all hope was lost.
When he returned to the Copperbelt he soon found myself hosting a TV show on the National broadcaster which became the most watched TV show amongst the youths. It was around this time I linked up with a guy by the name of Slim Q who was part of a group called Alpha Crew and had also taken part in the competition he won. Slim Q had already set up a home studio, Alpha Blue Records and his group Alpha Crew were causing waves on the underground music scene in Kitwe. Every bus or taxi driver was playing their songs. They had a unique Kopala sound people loved. He liked their energy even though his style was more influenced by American hip hop. They started working on my music and our first song "Yo Bally" got great feedback from the streets. They decided we would then use his platform on TV to promote their music and the studio.
In 2010 we had a big song called "Bring it Back". It was a sensation amongst my peers countrywide and earned award nominations amongst the best in the country. My name was in every household but being a teen star and certified "Yo Bally" also came with its cons of partying, drugs and girls.
His mother became wary of this and made sure he didn't fall victim to these bad vices. She enrolled him into the University of Namibia to pursue a degree in Media Studies and Performing Arts.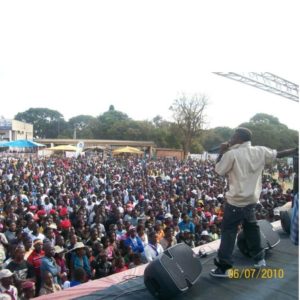 The Artist
Whilst in Namibia he rediscovered and reinvented himself. He learnt about branding and applied it to his craft. Hs art direction was in a perfect sphere and he started to make songs that were hitting number 1 on music charts in Namibia. His song "ONE KWACHA" music video was number one for a concurrent six weeks on Yo! music Countdown, Namibia's biggest music video countdown at the time. Recognized artists started approaching him to work with them, he was getting paid for features, bookings, for the first time he was making real money with music and was still in school. There after knew then that even after he graduates he will do the music fully and not a corporate job.
After graduating he moved back to Zambia with the mindset to work on my first album with Producer extraordinaire Tonny Breezy. He moved to his house and we began recording music but sometimes the magic wasn't there.
He started to feel like it was racing against time as he was hot in another country and he needed to get his name buzzing again back home. He then opted to go back to TV and put the album on hold again and decided to recreate my brand.
Few years down the line and it's 2020. The year of the 'Rona'. But this is also the year he decided to put out an EP, his first body of work. It's a compilation of unreleased works he has done and some that have been recently worked on. He feel now is the time to let the world in on his craft.
The rapper has decided to call the EP "Broke Billionaire" for a number of reasons; depending on how you look at, He said "I may be broke to you but a billionaire to others. I may be broke today but still on a mission to being a billionaire tomorrow. It's all about perspective. You may have the billions in the account but if you don't have love and happiness inside your heart, you are broke. I could go on all day explaining what a broke billionaire is but I'll leave it to you to piece the puzzle and interpret it how you understand it. "