Stars give fans a glimpse of their upcoming albums at intimate listening party.

Dancehall supremo, Kaladoshas, and hip-hop rising star, Chanda Mbao performed for a crowd of music-loving guests at an exclusive listening party where they unveiled their upcoming projects under the auspices of Vodafone Music.
Kaladoshas and Chanda Mbao, the minds behind such hits as 'Nipaseko Chance' and 'Wave' respectively, displayed a high-end entertainment platform that showcased their soon-to-be-released albums, 'My Time' and 'The Patriot.'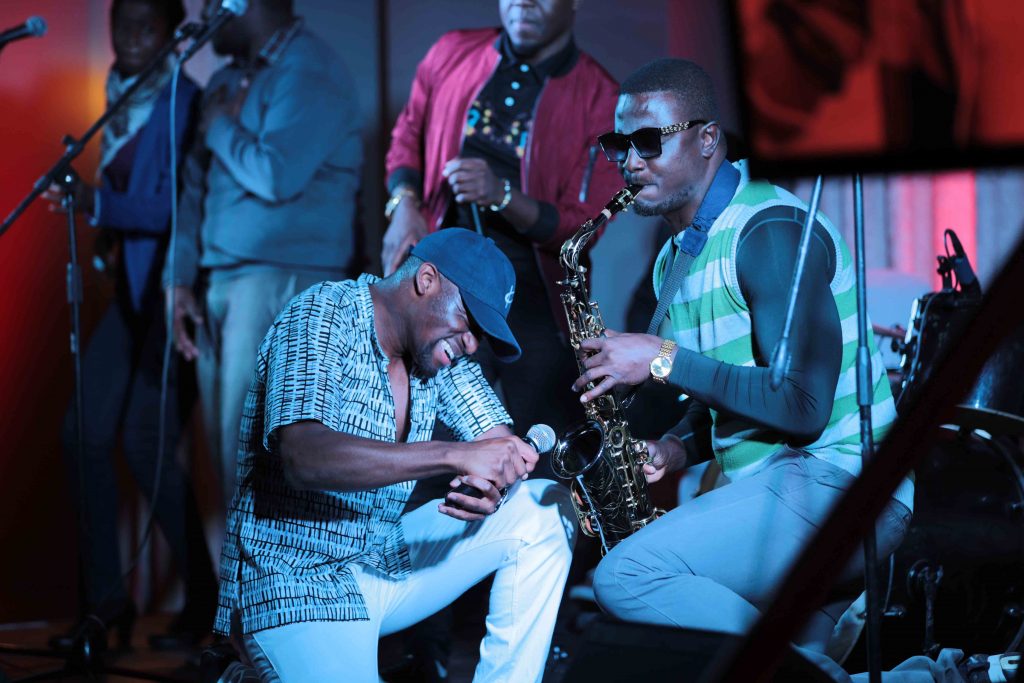 The listening party came off the back of the recent launch of Vodafone Music – a music streaming mobile application which allows music lovers to access over 30 million local and international songs across multiple genres.
Speaking at the occasion, Vodafone Zambia Chief Marketing Officer (CMO), Michael Horup expressed his delight at the steady growth of Zambian music. He noted that the industry would continue to see an upward trend within the context of digital distribution.
"Vodafone Music is designed to perfectly fit Zambia's digital generation – it's simple, immediate and unique. This service offers a large selection of music genres with incredible personalisation that enables people to enjoy and discover new music at the touch of a button," said Mr Horup.
Mr Horup further highlighted how the new service would help curb piracy: "A recent study shows a strong correlation between increased music streaming and a reduction in piracy. We believe that our music offering, tailored for the local market, will help to combat piracy, which is among the biggest challenges of the music industry; in addition to this, we believe we are giving local artists a platform and base upon which to gain revenue and widen their audience across the continent."
And Zambia Association of Musicians (ZAM) President Njoya Tembo acknowledged the need to integrate technology in the fight against piracy.
"We are grateful that Vodafone has chosen to engage the Zambia Association of Musicians (ZAM). Being the only recognized music body in the country by the Government of the Republic of Zambia, we are excited with the company's intentions especially in line of the fight against piracy," said Mr Tembo.