I've been following JK's music since his birth in the industry – You and I know how humble he started but since his inception he has proven to be untouchable. This year his first album marked 15 years of great success. He is an outstanding professional entertainer from Zambia exporting his art to several parts of Africa.
"Balekuzembeleka" is one of the songs from this musician's self-titled album "JK" – apparently the song that brought him to fame. They say every strong house must have a proper foundation, JK's first album will tell you all about himself, how he looks at music from all angles and you will agree with me that. With him that time it was not about a hot beat, but strong lyrics that will move you.
DJ's referred to him as the man with the golden voice, even today if he gets on other people's tracks the voice and the professionalism will be heard.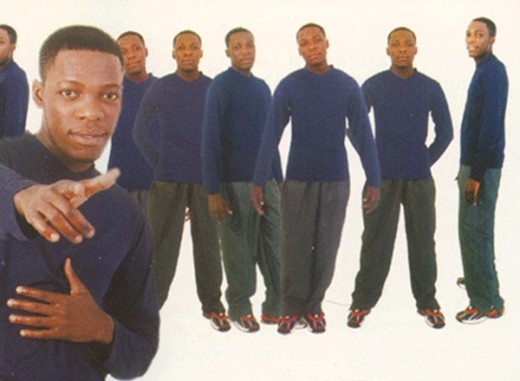 "JK Is A Living Legend: His First Album Celebrated it's 15th Year Anniversary"
01: Ka Gelo
The album's opening soundtrack was pumped with an infectious and very catchy start. A few months later after the album release the song was already being mimed across the country before even JK could know it.
"Ka Ja Ka Gelo Kanitengala Mutima Wanga Ine,
Nika Ka Kaona,
Mutima Wanga Ni Peku Peku"
02: Kasilimu
Since he already earned the attention with the opening song, JK brings forth a slow RnB soundtrack with so much soul in it.
03: Nkafikilisha (Featuring Leo Muntu)
Here is another fan favorite ballad that made fans fight for the Cassette. Nkafikilisha is one of JK's songs that managed to bring the local stores and houses to a standstill – he featured Leo of the Black Muntu rage and expressed how good it feels to be a lover in Zambia.
04: Balekuzembeleka
Before you even noticed, JK was already sweet talking us to his addictive side, this was a factual song that went viral in earlier than any track on the album, it was amazing how JK made it so easy to sing a positive love song.
05: Lubine
JK surely understood that not only Bembas existed in Zambia and decided to go multilingual on this record which also managed to captured its own fan base.
06: Mbombola
The suburbs was crazy with this jam. At the time Congolese rhumba was so popular in Zambia, JK managed put his own version of Zed Rhumba on the lime lite. I hope you felt so alive as I did.
"Ati Danganana nkupule
Lelo Lelo, Ulechula!!!"
07: Nshili Kapondo
Looks like this album was styled in a chronological order, from an upbeat Rhumba flavored jam – He continues with reality love soundtrack to which recruited 'The Ambassador – Joe Chibangu'.
08: Ba Mukabene
He continues the record with a cool vibe talking against cheating. He tells us a fictious story about Mr banda who used to cheat with his friend Mr. Bwalya's wife who later died in her sleep while having a good time with Mr. Banda at the Hotel. JK also shared light on sexually transmitted diseases e.g Gonorrhea, syphilis and HIV/AIDS.
09: Chituleni
JK also used his awesome vocal talent to appreciate the mothers out there. Backing vocals performed by Joe Chibangu.
10: Nazingwa
Despite being from the copper- belt, he always proved that he can sing a variety of languages perfectly. Nazingwa is a soulful jam with a sympathetic message. The production quality was awesome and it's beauty leaves on till today.
11: Lesa Eka (Featuring Danny)
Just a track away to the closure of the album listening session – JK teamed up with Ba Shi Niza 'Danny' on this ragga flavored soundtrack to sing about the Lord. It shows much appreciation for a circular artist to dedicate one song on the record to God.
12: Bana Malama (Featuring Joe Chibangu)
Ending the record was "Bana Malama" which also attracted a huge audience like it was an album on its own. Joe Chibangu lend his vocals on this track as they did a creative vocal exchange to sing about "Bana Malama" – an unappreciative woman who always brought war to her husband every time he returns home from work.
"Getting yourself this album once again or maybe for the first will show or remind you how good it felt to be a Zambian music fan in the early 2000s."
 _________
ALBUM RATING: 8/10
ALBUM RELEASE YEAR: 2001
RUNNING TIME: approx. 55mins
RECORD LABEL: Mondo Music