The Wizard is one of the industry giants who always gets to taste the goodies before they are shared.
The industry-OG, who is at the forefront of having a first-listen to an artiste's music before the public, due to his longevity and relevance, is known to be a staunch supporter of Zambian music.
New Age Entertainment rapper, BMak is set to release his sophomore studio album and his record label boss, DJ H-mac has announced details for the upcoming project.
DJ H-Mac who's a music executive shared details for Bmak's upcoming album dubbed, "Mark Of All Trades (Mont)." via his Facebook page today 30th December 2022. It was a brief and straight to the point post. He wrote; Mak Of All Trades 08/12/22 #NewAge..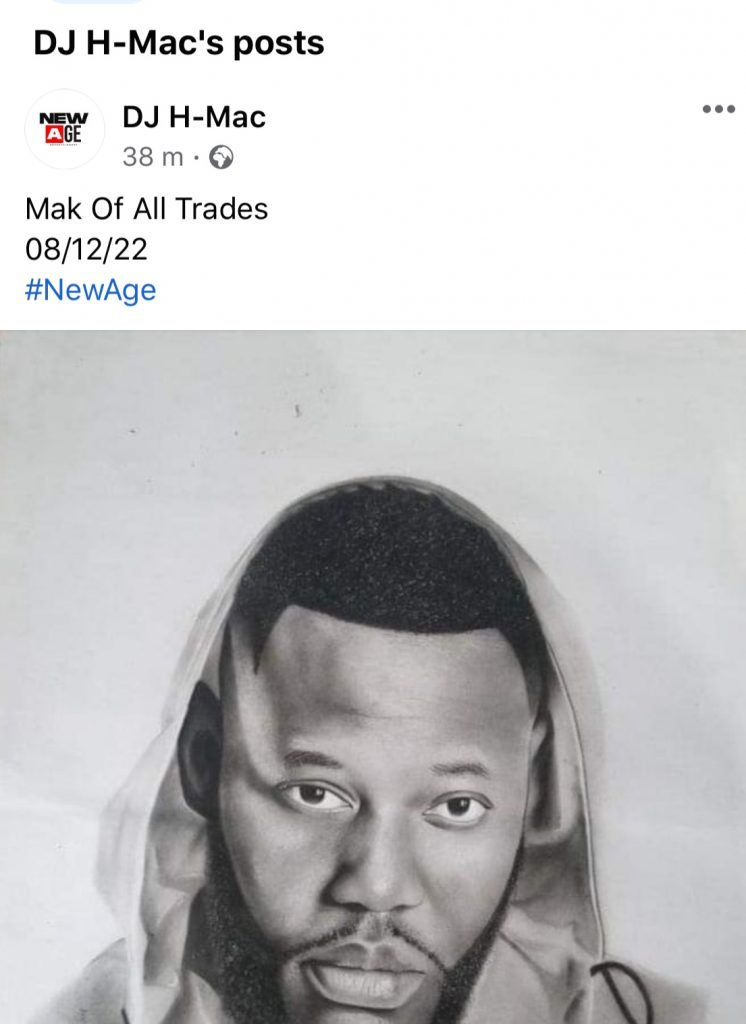 Picture credit: H-Mac & Bmak
Screenshot: Facebook