On this weeks Friday playlist by Dr. Fred M'membe, you will be amused to see how much Dr M'membe loves and listen to Zambian music from oldies to the new wave.
His Friday playlist features the likes of Lily T, Glorious Band and Chanda Na Kay. It has also featured artists from other countries this in includes Peter Tosh, Skeffa Chimoto, Kelly Khumalo, Andra Day, Soul II soul, Diana Ross, Rod Stewart and legendary Bob Marley.
It's surely amazing seeing new wave artists like Chanda Na Kay feature on Dr M'membe's playlist.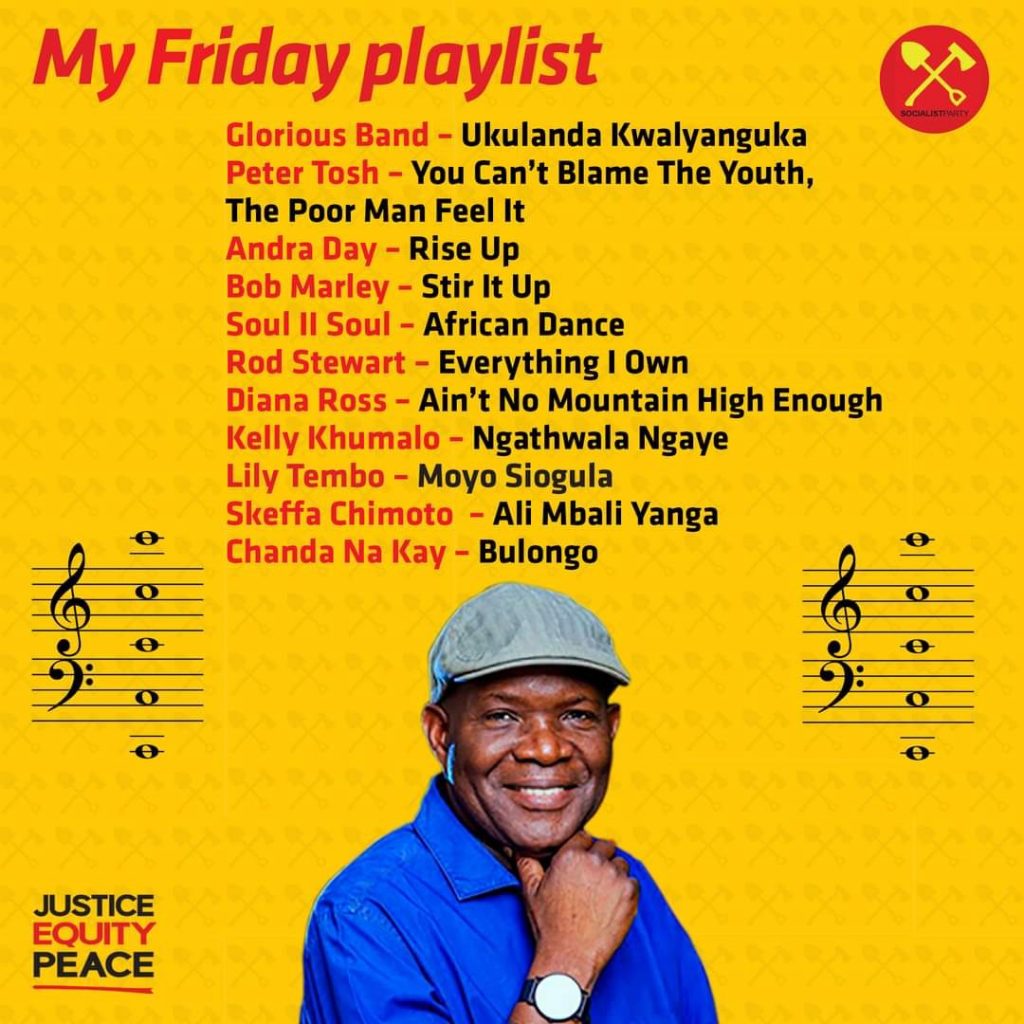 Pic Credit: Dr. Fred M'membe/Facebook