Abel Chungu announced on Twitter that his forthcoming album is slated for release on 21st of April, 2018. The project is titled 'Love Revolution' following the successful release of 3 albums – Worship of the Love Revolutionary, Love Unleashed and Love Unleashed (Deluxe Edition).
Since his last studio project, Abel Chungu has continued to become even more sensational with his well organized and amazingly styled live performances. Also, he has released a couple of singles that have performed well on the airwaves, one of them is off "Love Revolution", titled Nde Konka featuring Ephraim.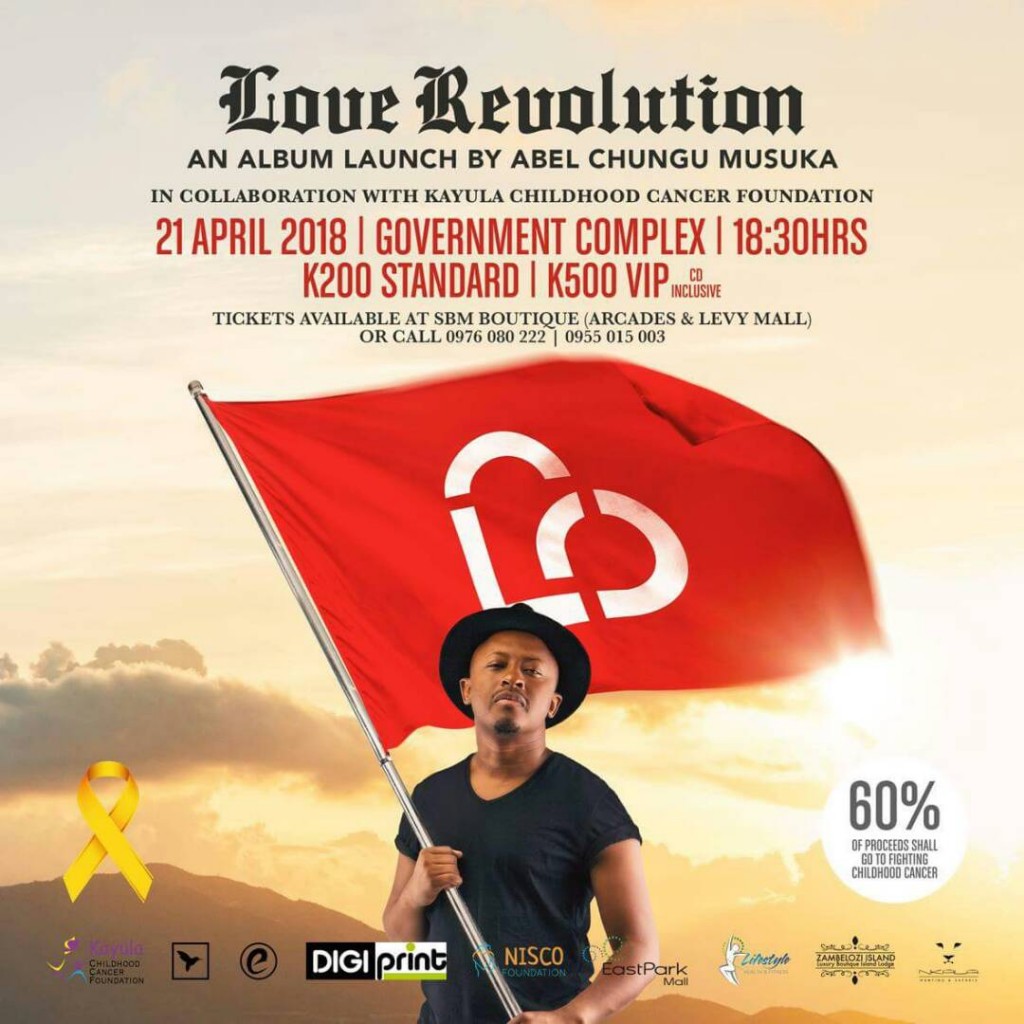 Until the album is released, you can check out Abel Chungu's music here on ZMB.