Former Malawi international striker Lawrence Waya said whenever Malawi was playing Zambia, he could ask for the commentary of the match to be recorded to listen how Liwewe did his job.
"It was lively to listen to Liwewe and he inspired us to play well so we could get his colourful praise," said Waya. "Malawi football will miss him for sure," he said.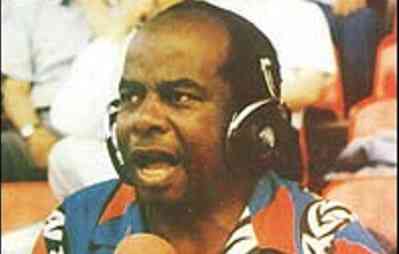 Malawi coach Young Chimodzi said African football "had lost a great man who loved football."
In a message of condolences to the Liwewe family, Zambia President Micheal Sata said the late commentator was a reservoir of knowledge in football and leaves a legacy of great patriotism and passion for sport. 
Government has declared a 3 days national mourning for the late Dennis Liwewe who passed away on the early morning of Tuesday due to liver complication.
The period of national mourning will run from Thursday, April 24 to Saturday, April 26, 2014.
Secretary to the Cabinet, Roland Msiska, who confirmed the development to media in a statement this evening, said all flags will fly at half-mast and all radio and television stations will play solemn music from 06:00 hours to 18:00 hours every day, and all activities of entertainment nature should either be postponed or cancelled.
Mr Msiska said burial would be preceded by a Church Service at the Cathedral of the Holy Cross at 09:00 hours.
The renowned Football Commentator will be put to rest this Friday at the Leopards Hill Memorial Park In Lusaka.
Download Below:
Dennis Liwewe Report
Download [6.4 MB] (1441 downloads)